The Colorado National Monument is spectacular, but if you take another route up and back, you can find some really interesting scenery in a place called Glade Park.  It's a favorite of Terry's, who discovered the place when he was working as a surveyor for Drexel Barell.  He has hidden several Geocaches in the vicinity, and given the quality of cell service, should be able to deploy a Munzee or two.
Stu and I rode  there today.  Click on any picture to enlarge it; click again and it will shrink back to its original size.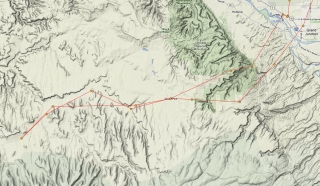 The Glade Park Store has been in the same crossroads location for 100 years; it's the real thing, with soft drinks, snacks, and everything the neighbors might need.