This is a tutorial on how to log into the QRZ.COM logbook to enter contacts in the Western Colorado Amateur Radio Club "Mike the Headless Chicken" event which is scheduled for May 30. It will be meaningless to anyone else.
First of all, you need to log into qrz.com using your own username (probably your call sign) and password. From the opening screen, hover the mouse over your callsign, which is on the right of the title bar. A dropdown box should appear.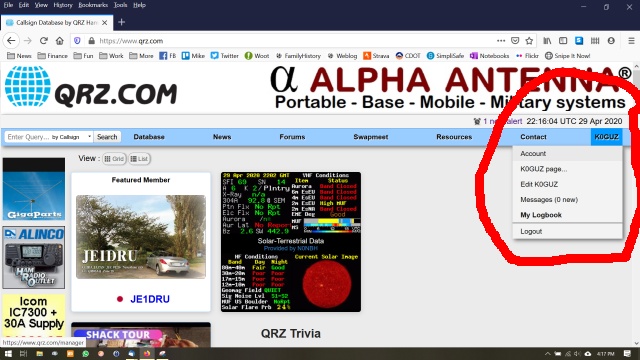 Click on "My Logbook". This will take you to your qrz.com logbook (even if you have never used it). There is a drop down box which has your logbook highlighted.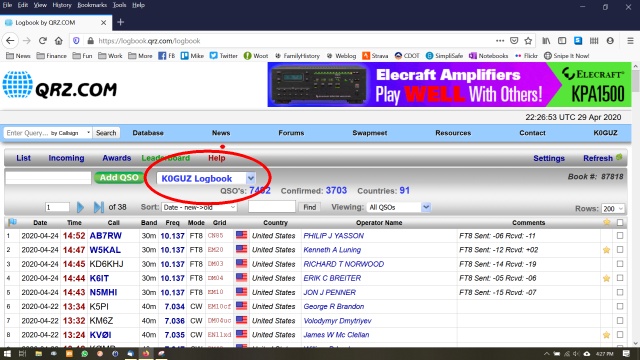 Click on it and if you have been authorized to access it, you should see an option to log into the "WØM Mike the Headless Chicken" logbook. Once you do that, you should see any entries entered by anyone else, and using the "Add QSO" button, you can add some of your own. For help, please consult the qrz.com documentation.
Feel free to play around with it and practice entering QSOs. I'll erase them before the event.
Thanks, and thanks for participating in the Mike the Headless Chicken QSO party!
Steve, KØGUZ